In order to reward and motivate the Gate Gourmet workers who participate in the day-to-day management of catering waste and in the Zero Cabin Waste project, a new promotional material has been produced. This material will be delivered in an awareness-raising action that will take place next July in the catering facilities.
The promotional material is a pencil holder shaped as the yellow container we can found in Gate Gourmet facilities to sort the light packaging waste. In the front of the pencil holder is indicated the different kind of waste we can place in this container.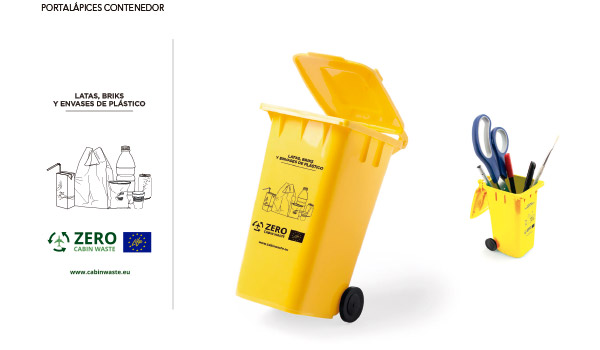 In addition, pens made of recycled PET plastic will be delivered together with the container. These serve as an example of a product that we can obtain thanks to the separation and recycling of waste.
Soon we will explain the awareness raising activity organized and the employee participation in it.