Last Friday, 30th August, Ecoembes published in its Twitter and Instagram profile a question about the ZCW Project with the aim of understanding how much their followers know about the project.
The question was referred to know if they are aware of where the cabin waste generated during their flights ends up.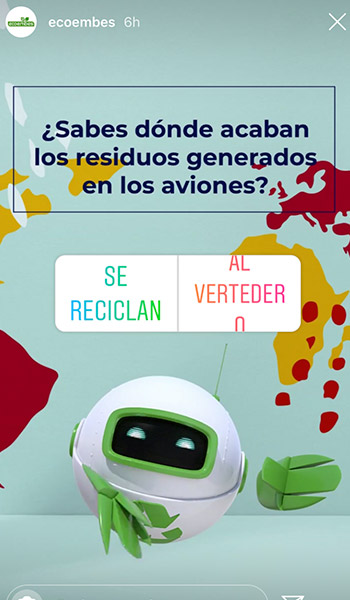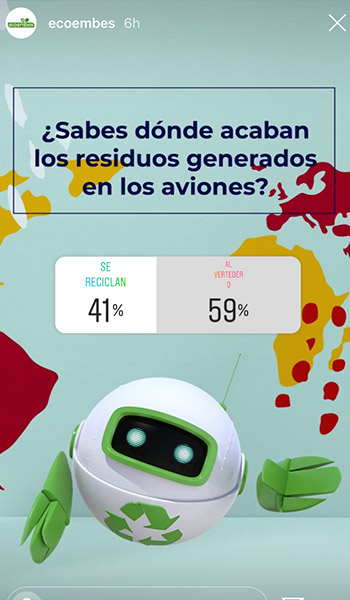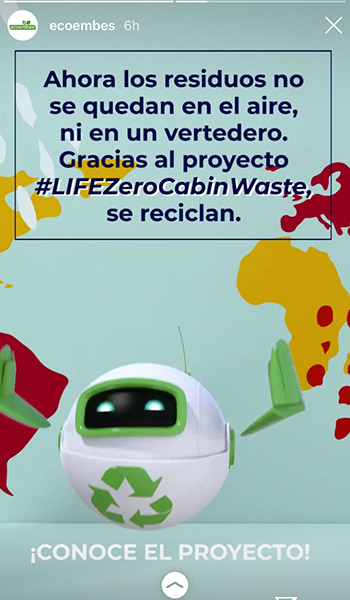 In Instagram, the question was published as a stories (publication only available for 24hr), giving the chance to choose between two possible answers, being only one the right one. Answered the question, immediately appeared the percentage associated to the answers given to the two possible answers. Later, in another stories, the correct answer was released and it included the project hashtag as well as a direct link to the project website.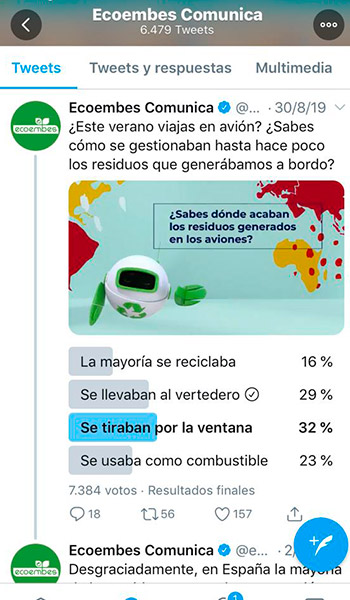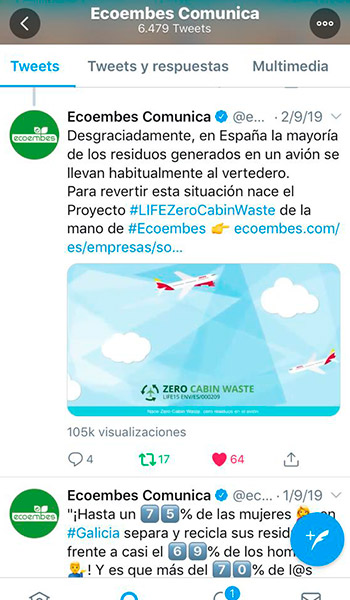 In the Twitter profile, the question is published and, immediately after, a percent appears associated to multiple answers given. After a couple of days, the right answer was released only to the followers that answered the question, not to everybody as when the question was asked. As done in the Instagram publication, when the right answer was published, it included the hashtag of the project and a direct link to the project website.