A new follow-up meeting of the LIFE Zero Cabin Waste Project took place on Friday, September 20. The meeting was at Ecoembes' offices in Madrid and representatives of the different partners of the consortium attended: Iberia, Gate Gourmet, ESCI-UPF and Ecoembes in person and Ferrovial through telephone call.
The main objective of the meeting was the preparation of the technical seminar and the final conference, as well as to list potential stakeholders that will attend the seminar and conference. The characteristics and results of the project will be presented through this technical seminar and final conference.
On the other hand, the different actions under way and, in particular, those that must be influenced in the coming months for the achievement of the expected results and the closure of the project, were reviewed.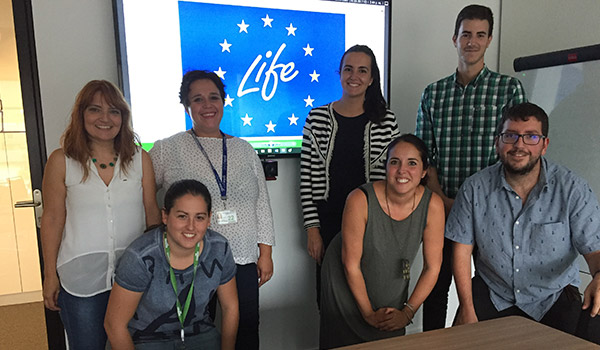 Representatives of Gate Gourmet, Ecoembes, ESCI-UPF and Iberia after the meeting.