Last Thursday, 26th September, Ecoembes published another question in its Instagram and Twitter profile about the ZCW Project, with the aim of understanding how much their followers know about the project.
The question was referred to know where is thought that airline stewardess will throw a can, to the solid waste or to the light packaging compartment.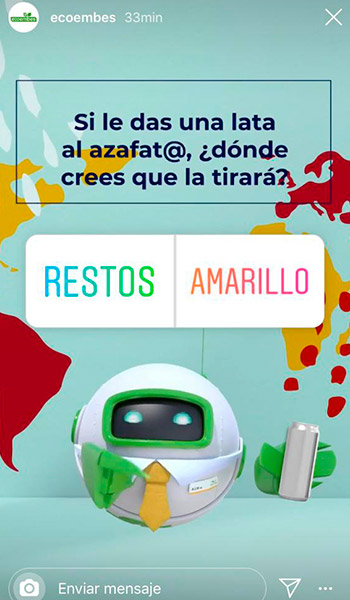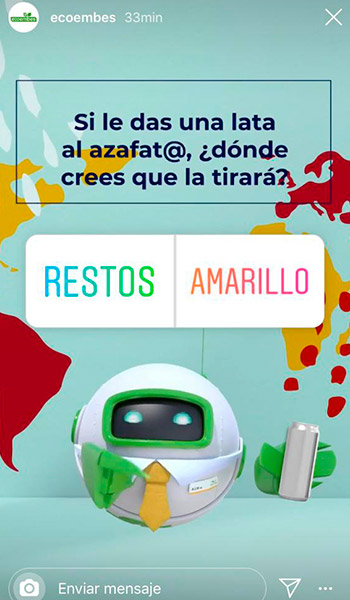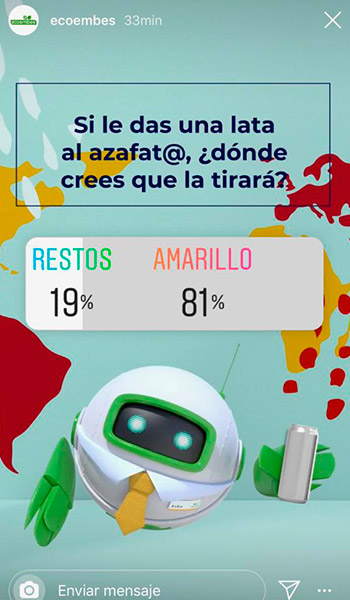 As done in the first publication, the Instagram post was published as stories giving the chance to select one of the two possible answers, immediately appearing the percent associated to the possible answers after answering the question.
81% of the people chose the yellow compartment. Later, the correct answer was released with the Project hashtag to let the followers know more about the Project through its web page.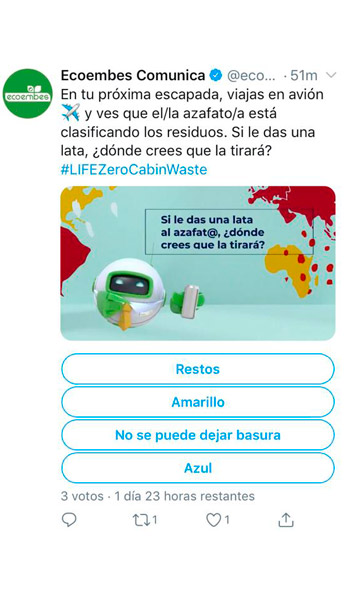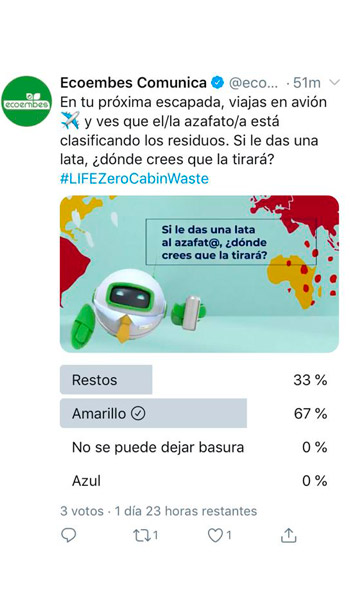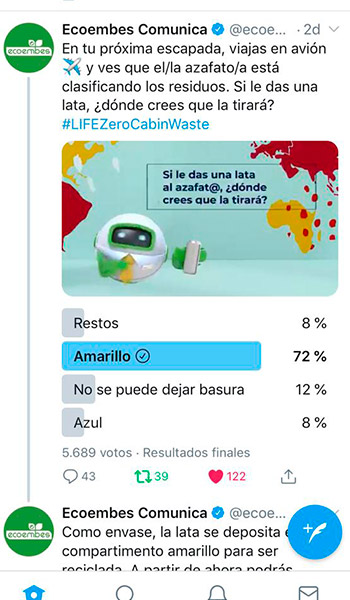 In the Twitter profile was released the question and, immediately after appeared the percent associated to the several answers that were offered previously. After several days the correct answer was released, which obtained a 72% of the answers, to the followers that answered the survey. The Project hashtag was also included and so was the link to the Project web page.