Last February 20, the Spanish Network of the Global Compact held the 2nd edition of the go! ODS Awards in the Auditorium of the Rafael del Pino Foundation in Madrid.
The go! SDG Awards recognize innovative projects that contribute to the achievement of one or more Sustainable Development Goals (SDGs). The objective of this recognition is threefold:
1. Recognize and promote innovation aimed at achieving the SDGs.S.

2. Encourage and inspire the Spanish private sector to achieve the SDGs.

3. Spread the importance of the 2030 Agenda.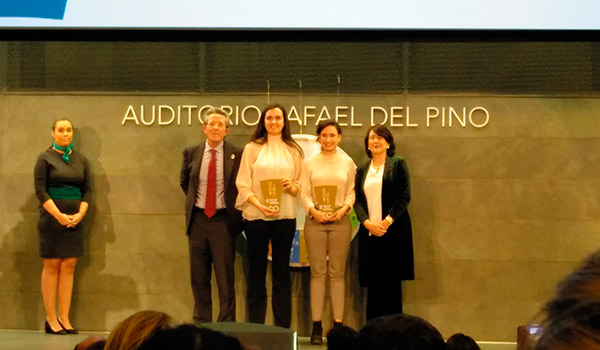 Marina G. Aedo from Iberia collecting the Zero Cabin Waste award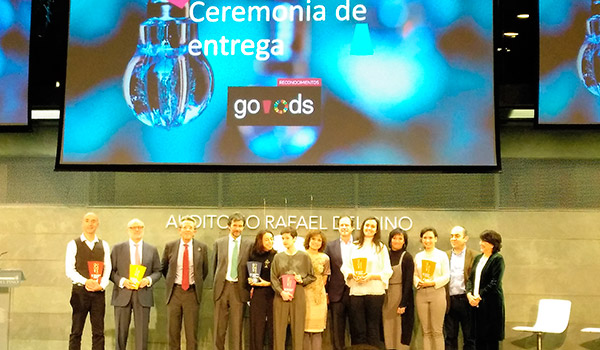 Representatives of all the companies that received the Go! SDG
A total of 18 recognitions were awarded: one for each SDG and a special award for best innovation. The Zero Cabin Waste project received the recognition corresponding to SDG 12 Responsible Production and Consumption, this objective seeks to guarantee sustainable consumption and production models making efficient use of resources.