The closing ceremony of the LIFE Zero Cabin Waste project took place on January 16. It was an act with a double objective, on the one hand, as a technical seminar in which the final results of the project were exposed, and on the other, as a closing event for the 40-month project.
Jon Godson from IATA and a Paulo Da Silva Lemos from the European Commission attended the opening of the event.
In the first part of the conference, the different project partners presented the key results in relation to how the waste management model on Iberia aircraft has been improved and the adaptations that have been carried out in the catering and in the waste management plant. In addition, the LCA elaborated to evaluate the improvement of the new model in terms of environmental impact was presented and finally the dissemination and communication activities carried out during the project were exposed.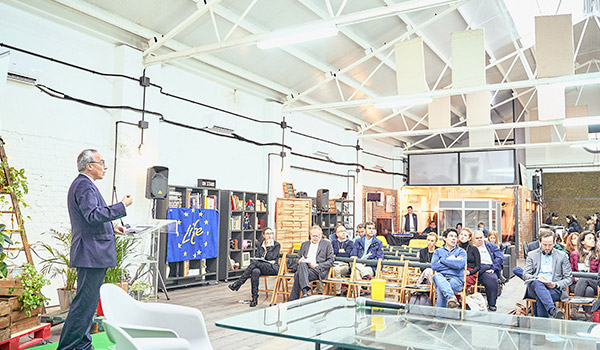 Presentation of de Paulo Da Silva Lemos of European Commission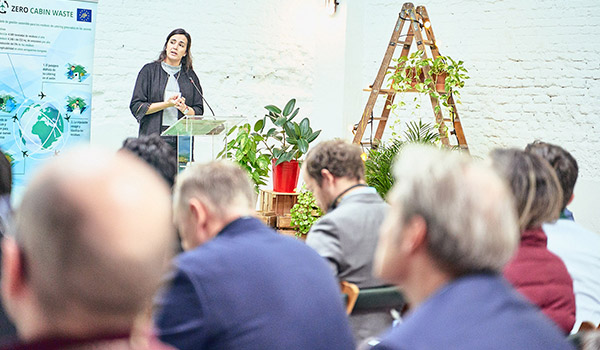 Presentation of Marina G. Aedo of Iberia
In the second part of the conference, there were several guests: representatives from IATA, IAG, Balearia and the European Commission, who were able to discuss the restrictive regulation of international transport catering waste.
The presence of Paulo Da Silva Lemos, from the Directorate General for the Environment of the European Commission, was remarkable, which shows the impact that the project has had within the authorities at European level.