From the end of May and over the month of June, a total of 500 new trolleys with two-compartment bins for waste separation will be received at the Gate Gourmet facilities.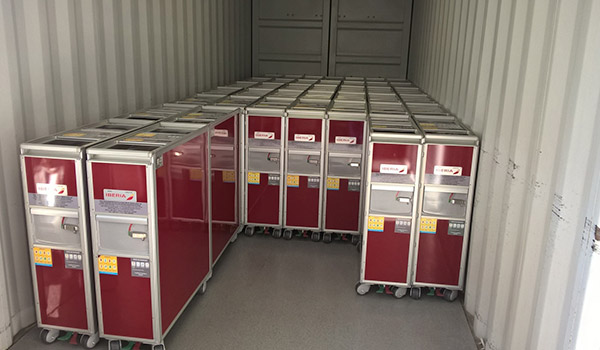 New trolleys for the separation of waste on board.
Compartmentalized buckets, as explained in previous news, allow to separate on board packaging waste and paper-cardboard from the other of waste. Once the flight is over, these trolleys arrive at the catering dock, where the waste is removed. The bags used for both fractions are of different colors, which allows to keep the waste separated at all times and that each bag is deposited in its suitable compactor.
These new trolleys will be used in Iberia's domestic and European flights and will allow the implementation of selective waste collection in 100% of Iberia flights at the beginning of next July (more than 120 domestic and European daily flights). This measure will allow to add more than 300 tons of recycled waste annually.