As we announced in previous publications, the LIFE Zero Cabin Waste project was present last May at the SETAC Europe 29th Annual meeting, held between May 26 and 30 in Helsinki (Findland).
Gonzalo Blanca Alcubilla, researcher at ESCI-UPF, presented the study "Is the single-use plastic ban by EU universally good? The case of airplane catering." in poster format. In this study, the environmental impact of 19 items on the economy service of Iberia is evaluated through LCA.
Specifically, the consequences in terms of greenhouse gases are measured, following the future prohibition of plastics for single use by the European Commission, in the aviation sector.
In this 29 edition of SETAC, under the motto One Evironment. One Health. Sustainable Societies, between 2,000 and 2,500 scientists, assessors, regulators and managers from academia, business and government, represented and average of 60 countries.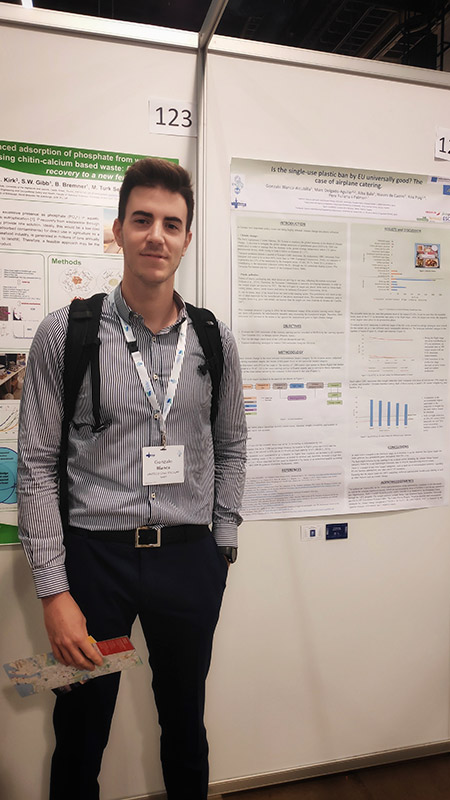 Gonzalo Blanca with the poster presented