Last Thursday, 14th November, Patricia Zamora (Ecoembes) and Juan Fernando Martín (Gate Gourmet) presented the LIFE Zero Cabin Waste project to the students of the Environmental Sciences Degree in the University of Alcalá.
During the seminar, pictures of the waste trolley that is currently available on Iberia flights were shown, as well as the adaptations made at Gate Gourmet and Ferrovial facilities to ease the implementation of this sustainable management model. In addition, in support of the main presentation, several examples of the final destination of PET, HDPE and other plastics residues were shown.
If you want to know more about the seminar, you can find more information in the new about surveys which was recently published. Furthermore, you will be able to collaborate with us for the final Project results.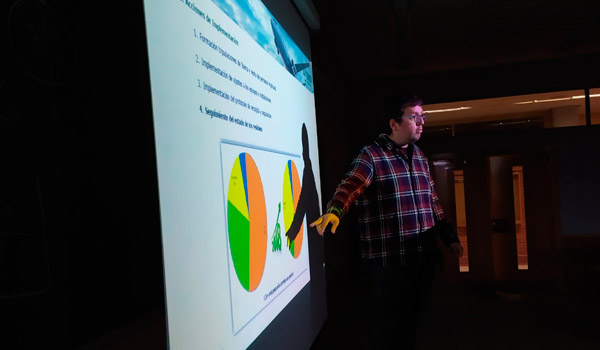 Juan Fernando remarking the waste improvements in the waste management thanks to the changes enforced.