Today, December 10th from 13:15 to 14:00pm, Nieves de Castro Arriba and Gonzalo Blanca Alcubilla presented the LIFE Zero Cabin Waste project at the Sectorial Action for Climate and Innovation Science, at UN Climate Change Conference (COP25), which takes place from 2 to 13 December in Madrid, at the IFEMA.
During the presentation, technical details of the project have been presented to professionals from different sectors and opinions and ideas on waste management models in the aviation sector have been discussed.
The LIFE ZCW project pursues the objective of improving the management of waste derived from the catering service of flights, an objective aligned with the motto of the summit 'Time For Action.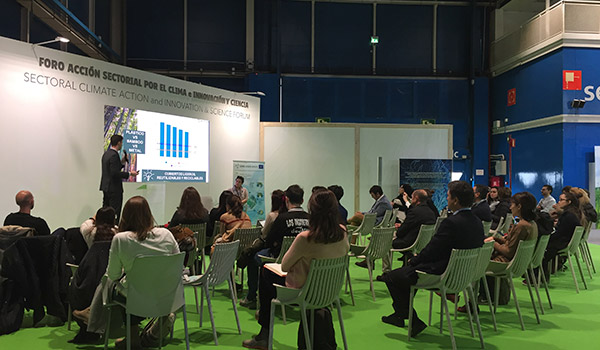 Gonzalo Blanca Alcubilla (ESCI) and Nieves de Castro Arriba (GateGourmet) exposing the LIFE Zero Cabin Waste project.